Do Veneers Ruin Your Teeth?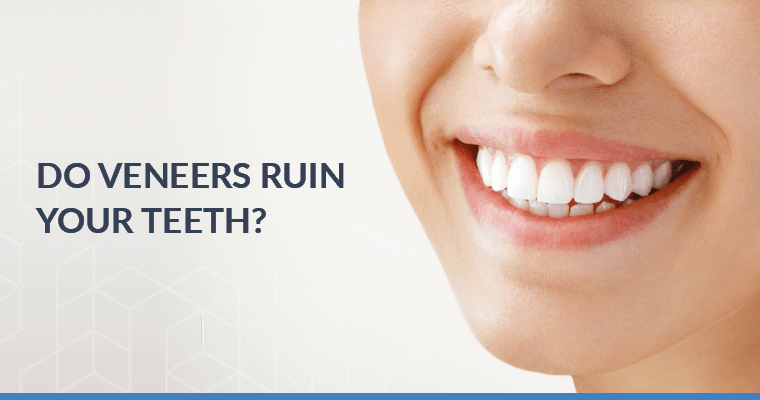 The short answer is NO, veneers don't ruin your teeth.
But why? How do veneers work, and why don't they hurt?
The fact is, they are designed to fit over your original teeth to enhance the beauty of your natural smile.
When you visit us, we discuss what you need and the process involved. Whether you need multiple veneers or just one, the process and high level of attention are the same.
How veneers work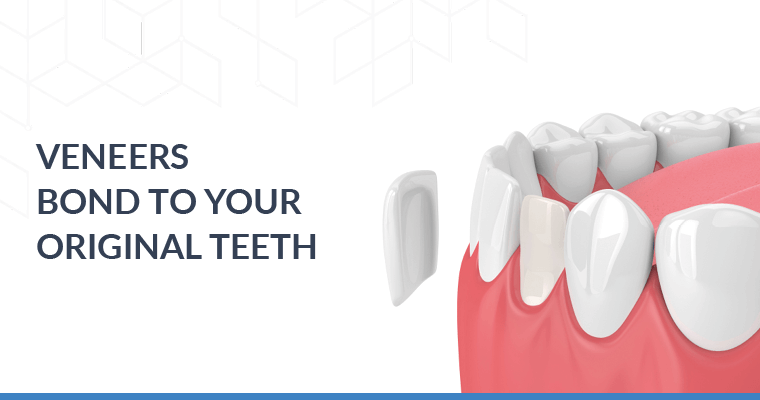 Veneers are thin shells that can be made of porcelain or composite resin, although most people ‌choose porcelain for its stain-resistant properties. These days, porcelain veneers are the second most commonly performed cosmetic dental treatment in the United States!
However, while veneers are a very popular treatment, people often have questions about what they do and if they'll harm their original teeth.
Your veneers are custom designed to fit your exact smile, and then safely bonded in place by removing a small, harmless sliver of your tooth. After we bond them to your teeth, our cosmetic dentist shapes and polishes them to perfection!
Do veneers hurt?
Here at Kimberley A. Rice, DDS, we pay careful attention to your comfort throughout any procedure – veneers included.
Before beginning your procedure, we numb the area we'll be working on. As such, you shouldn't feel any significant discomfort.
In our experience, most patients with up to four veneers experience little to no pain after the procedure.
However, patients with more veneers may feel some discomfort or soreness in the gums. This discomfort is usually mild and easily relieved with over-the-counter medications.
Do veneers stain?
While veneers are often made out of stain-resistant materials, they can be stained over time, especially if they are made from a mix of materials. Porcelain veneers typically do not get discolored or stained easily, unlike those made from composite resins.
Porcelain veneers are not made of enamel like the front of your natural teeth. This actually gives you some benefits, namely that they do not stain like your normal teeth would. Additionally, porcelain veneers are more resistant to damage.
Although this means that coffee and dark liquids are available, we recommend you keep these to a moderate level, as you can still stain your remaining natural teeth.
During your treatment consultation, we'll help you understand every step of your treatment and answer any questions you may have, such as:
If and how the dentist will prepare your teeth for veneers
How much tooth enamel the dentist would remove for your case
To see before-and-after patient pictures, including tooth preparation photos
Overall, veneers don't ruin your teeth. However, it's important to choose an experienced dentist when considering having veneers placed to ensure the best possible results.
Schedule a consultation with Kimberly A. Rice, DDS today and see how veneers can help revitalize your smile.
Kimberley A. Rice, DDS is your patient-centered, caring dentist in Ypsilanti, MI. We serve patients from Ypsilanti, Ann Arbor, Saline, Milan, Canton, Plymouth, Northville, Pinckney, Hamburg, and South Lyon.